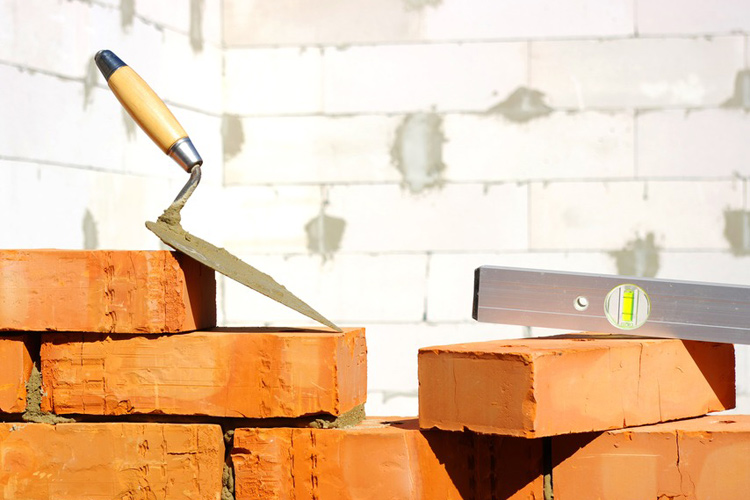 Just in case you haven't noticed, we're living in a time of abundant choice. Coffee shops have billboard-size menus, paint comes in thousands of colors; even buying laundry detergent is challenging–Tide is available in something like 30 different varieties.
Thus, It's no surprise that decking options have grown so much in recent years. It wasn't too long ago that the only choice was wood. Wood that came in two or three species with limited coloring. However, with the explosion of composite lumber, plastic decking and hardwood imports, there's now a competatice array of decking options on the market today.
#1 Pressure-Treated Lumber
Despite all the competition, this ubiquitous green-tinted wood is still the No. 1 decking material sold today. In fact, according to Arch Treatment Technologies, a leading producer of wood preservatives, approximately 75 percent of all new decks are finished with pressure-treated (PT) lumber.
The widespread popularity of PT lumber isn't surprising: it's affordable, readily available coast-to-coast, and easy to cut and fasten with nails or screws. Most PT decking is milled from southern yellow pine, and then chemically treated to resist rot, fungus and wood-boring bugs. The two most common sizes of treated decking are 2 x 6s, and 5/4 x 6-­in. planks. Occasionally 2 x 4s are used, but typically only on small decks or railings.
The downside of PT lumber is that it's not very dimensionally stable, so it has a tendency to crack, split and warp. And routine maintenance is necessary to prolong the life and look of the deck. This will include an annual power washing and an application of stain or wood preservative every two or three years.
#2 Redwood and Cedar
For many purists, the only choices for decking are redwood or red cedar. Both of these western softwoods are prized for their rich color and natural beauty, and because they aren't pumped full of chemicals or preservatives. Both species contain tannins and oils that make them naturally resistant to rot, decay and voracious insects.
In most regions of the country, redwood and cedar each cost at least three times more than pressure-treated lumber. For example, I recently bought an 8-ft.-long red cedar 2 x 6 and paid nearly $4 per linear foot! Both species are considerably less expensive on the West Coast.
Redwood and cedar require an annual power washing and coat of finish every three to four years. To protect the wood's surface from the weather, and to help reduce checking (fine splits), apply a clear, water-repellent wood preservative.
To maintain the wood's natural color, however, you'll have to apply a stain. If you don't apply a stain, both redwood and cedar will eventually weather to a soft silvery gray.
#3 Tropical Hardwoods
Massaranduba, cumaru, red tauari, tigerwood, ipe, and Philippine mahogany are just some of the tropical hardwoods available for decking. These exotic, rich-grained woods are extremely hard, very durable and naturally resistant to rot and insects.
However, because these woods are so dense, they're heavy and difficult to cut and drill. In fact, it's virtually impossible to drive a nail or screw without first boring a pilot hole, which is why tropical decking is typically installed with some sort of hidden fastener that clips or screws into the edge of the boards.
Tropical hardwoods are relatively expensive, especially when compared with PT lumber, but in most parts of the country they're comparable in cost to redwood and cedar. The most common of all tropicals is ipe (EE-pay), which is also known as Ironwood or Pau Lope. It's a beautiful hardwood that's similar in appearance to mahogany, but a darker, richer crimson.
Most tropical hardwoods are so dense they don't accept stains very well. But if you're determined to apply a stain, be sure it's an oil-based penetrating stain specifically formulated for hardwood decking. If you choose not to stain the deck, you should at least apply a UV-blocking clear wood preservative every three to four years.
#4 Composites & Plastic
Composite decking and its cousin, plastic lumber, represent the fastest-growing decking materials sold today. In fact, while researching this piece, I visited decks.com, and found more than two dozen companies that make plastic or composite decking. Most products are made from polyethylene or polyvinyl chloride, and come in a wide range of colors.
Composites, like Trex, TimberTech, CorrectDeck, and Veranda, to name a few, are composed primarily of wood fibers and recycled plastic. The result is an extremely weather- and stain-resistant board that won't splinter, warp, rot or split.
Plastic lumber, like Azek Deck, ForeverDeck and Leisure Decking, is made from 100 percent plastic (recycled and/or virgin); it contains no wood fibers. It, too, is highly resistant to staining and decay, and free of knots, cracks and splinters.
Both composites and plastic lumber come in sizes similar to wood decking, including 2 x 4, 2 x 6 and 5/4 x 6-­in. Prices vary because there are so many different companies, but composites are typically less expensive than plastic lumber.
Most composite decking and plastic lumber manufacturers also offer a line of handrails, balusters, fascias and other decorative trim.
#5 Aluminum
Aluminum decking, such as LockDry, Versadeck, and AridDeck, won't rot, rust, warp, splinter, crack or check, and it's extremely weather-, mold- and slip-resistant. Its powder-coated finish lasts virtually forever and it'll never peel or blister.
Aluminum can't catch fire, wood-boring bugs hate it, and it's cryogenically strong, meaning it doesn't get brittle in extremely cold weather. And, it's totally recyclable.
When compared with wood, composite and plastic lumber, aluminum decking is three to four times lighter, yet two to three times stronger.
Most aluminum planks have interlocking edges, which create gap-free, watertight decks. Built-in, self-draining channels collect and dispose of rainwater. Provided you can keep the channels debris-free, the feature is particularly useful for second-story decks since the space below stays dry.
And you might be surprised to learn–as I certainly was–that aluminum decking actually stays cooler in the sun than most other types of decking because of the metal's superior heat-dissipation properties.